Market Research Package
Enterprise-Level Surveying Platform
Warp It Market Research packages support your organization's whole research process, regardless of its complexity, in an engaging, productive, and friendly way.
EXPERIENCE BETTER RESEARCH PROCESS
The Whole Process
Keeping in mind each of your projects has its own specifics, we developed a feature-rich platform to support them.
Omnichannel Data Collection
The platform takes your data collection beyond traditional CATI/CAPI/CAWI surveying through advanced automation features.
Panel and Rewarding
Integrated panel management keep your panelists engaged via the white-labelled reward shop.
Analytics and Reporting
The platform visualizes your data using build-in reporting tools or integrates with BI tools such as Tableau or Power BI.
How Warp It Transforms Your Research Process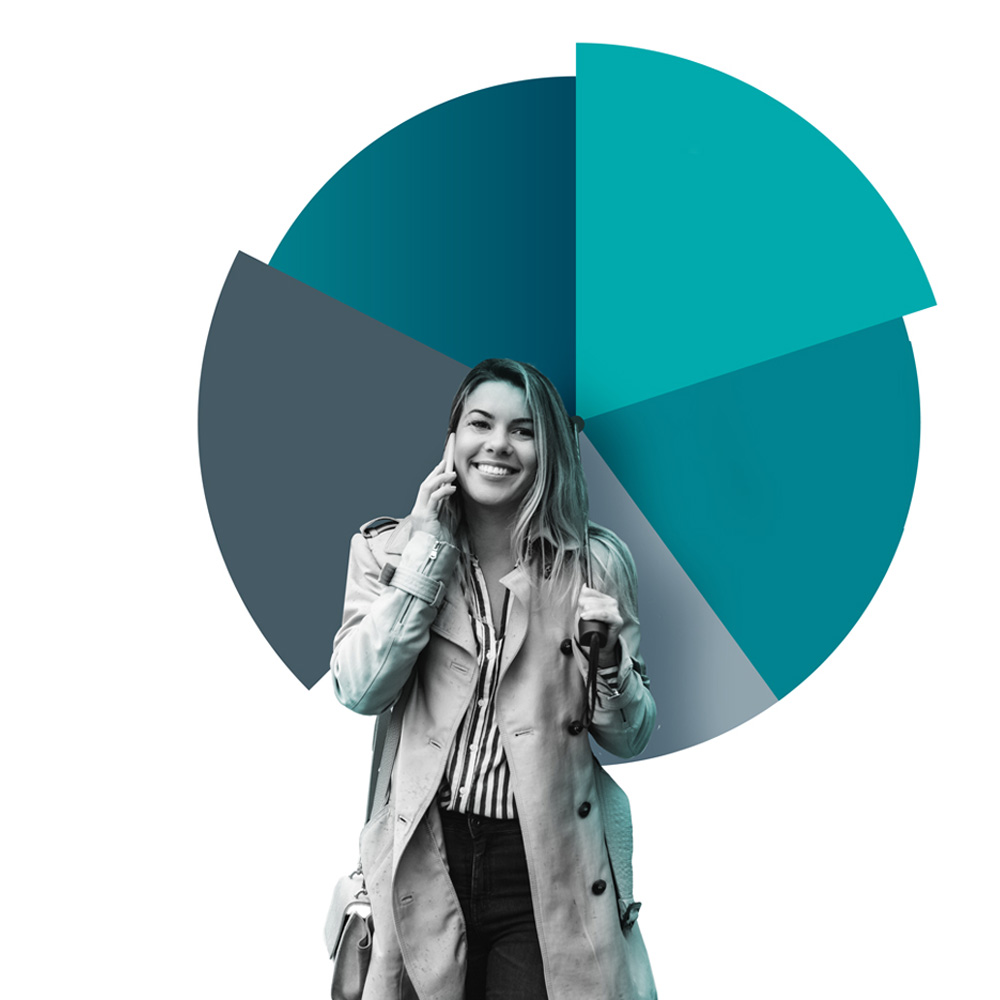 Leveraging our technology and research backgrounds, we built Warp It to empower productivity at every single milestone of your research process.
Unmatched Versatility
From questionnaire building and AI/ML-supported segmentation and distribution to data mining and reporting. And everything in between.
Modular Scalability
Warp It is a vast ecosystem of powerful modules and microservices that can be orchestrated as your project specifics require.
Budget Friendly
Get the most out of your budget. No other solution on the market with a comparable feature suite meets Warp It's cost-effectiveness.
USED BY LEADERS
Working with Warp It on Crossborder project improved our surveying process tremendously.

Pascal Chelala
Managing Director European Region
Gallup International
Warp It has an outstanding client support, which is very responsive and solution oriented.
Florian Bunk
Technical Account Manager
Loyalty Prime
---
---
SURVEYING AND DATA COLLECTION
Better Data Quality through Higher Response Rates
Create your own project flows, build and distribute surveys, and segment your audience, the whole time benefitting from work done smarter.
---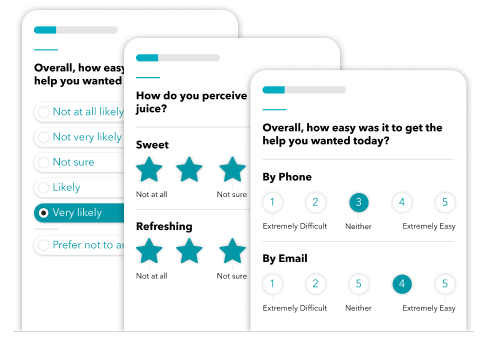 Smart Questionnaires
Warp It helps you build beautiful engaging questionnaires with a great choice of question types from simple single- or multi-response ones to the most complex ones like max diff or con-joint analysis.
Advanced questionnaire builder with scripting options
Questionnaire flow editor with several filters and conditions
A rich palette of question types and prebuilt form UI elements like buttons, icons, sliders, etc.
A Ton of Beautiful Templates Ready
Smart responsive templates are designed to take most of the dull work off your shoulders. Simply pick the question type, customize it, and move on to the next one.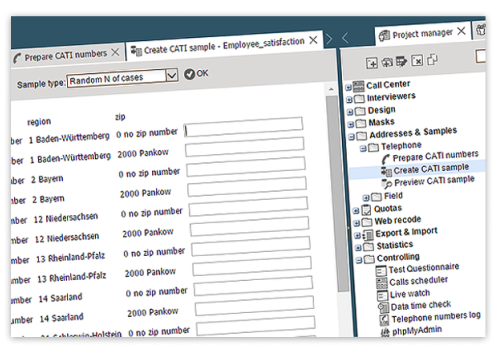 Complex Sampling Done Easy
Warp It helps you keep your respondents' databases organized, while the sampling tool helps you build samples quickly and efficiently.
Advanced sampling algorithms capture various respondent demographics at desired touchpoints or situations.
The sampling tool supports different methods from simple sequencing to advanced forms like RIM weighting.
RESPONDENTS REACHED EVERYWHERE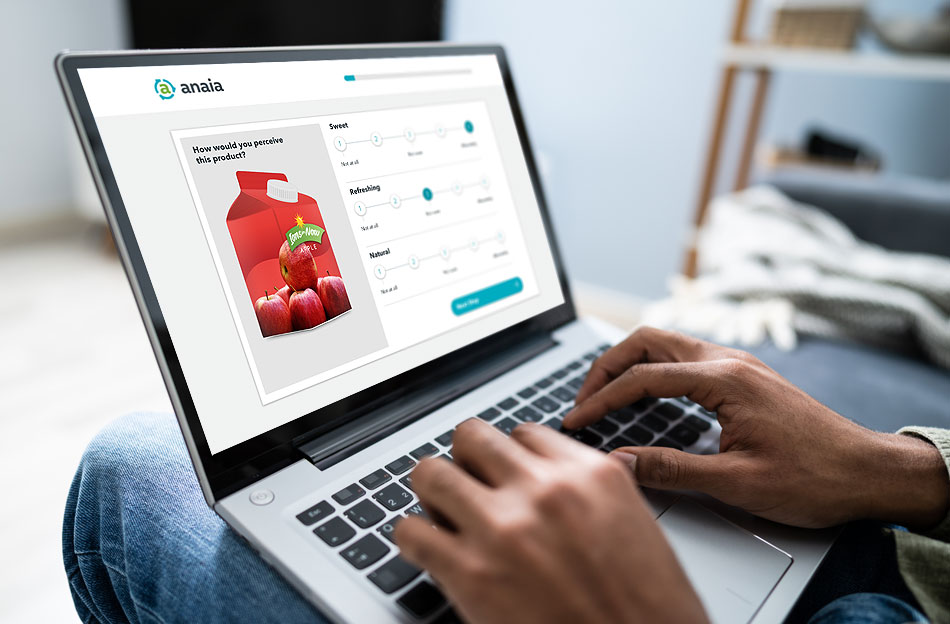 Website or Mobile Apps
Warp It's technology transforms your surveys into fully functional websites or parts of dedicated mobile apps such as the white-labelled panelist central.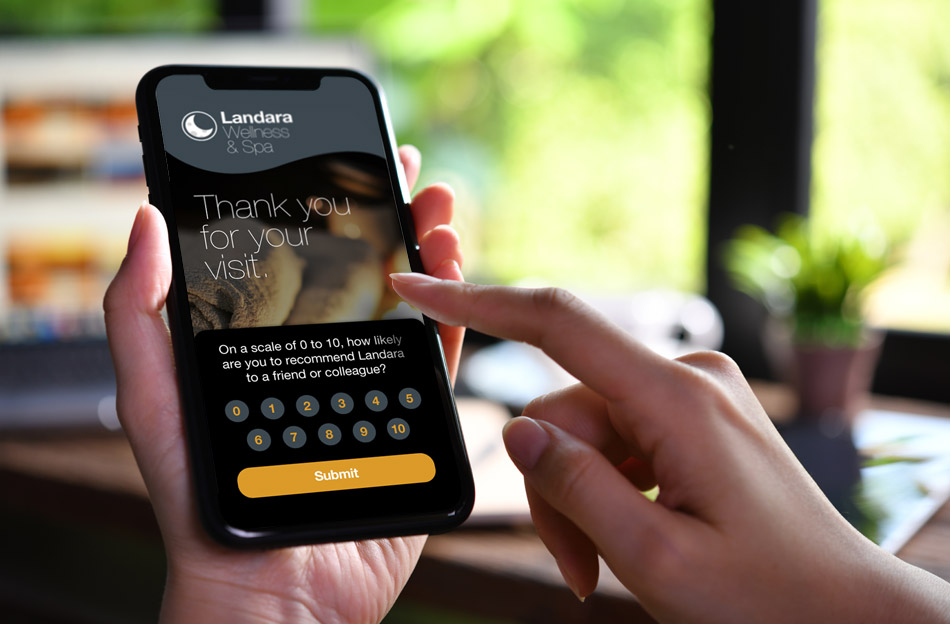 Injected into Your Website or App
Warp It integrates easily with your existing websites, online shops, or mobile apps, attracting your customers to answer NPS or other customer experience surveys.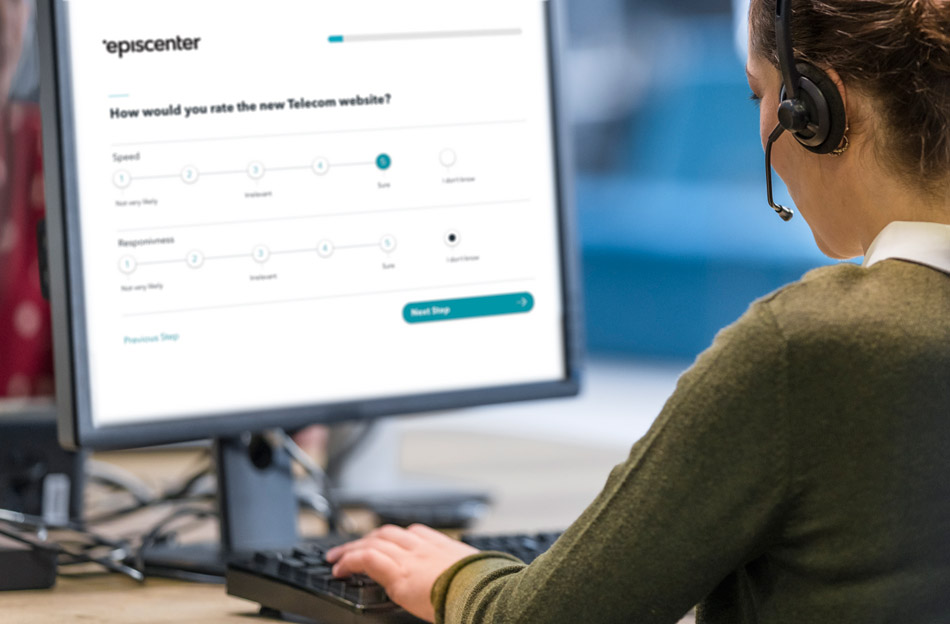 Contact Center
A built-in automated call center feature enables you to organize the complete CATI, NPS, or CX telephone surveying process to be supported by the Warp It platform.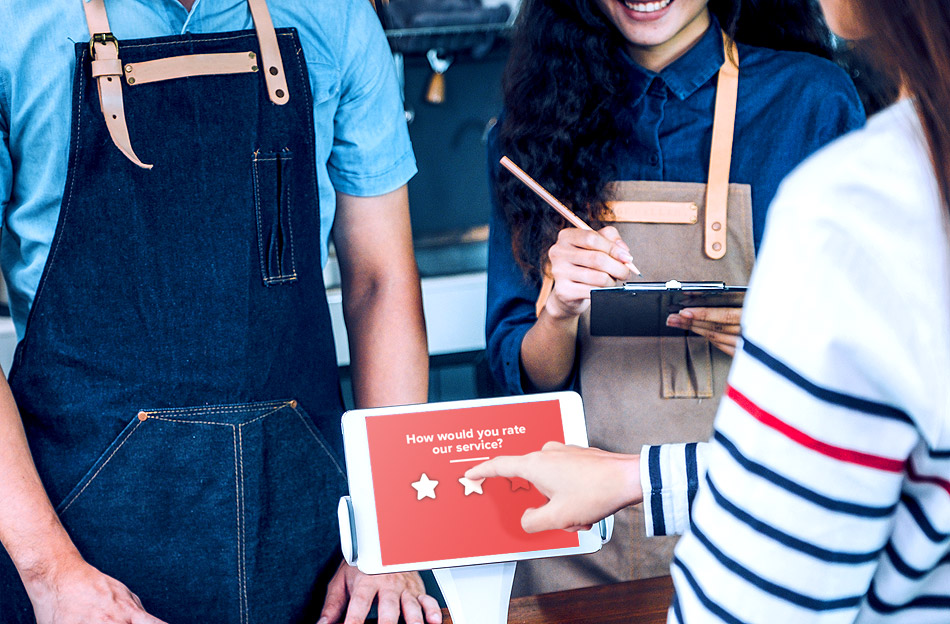 Field and POS Data Collection
In the form of a mobile app your surveys can easily become a part of self-service POS kiosks or of a tool that your agents use during fieldwork.
Any Kind of Research.
Right There.
Warp It's Market Research package features unchallenged flexibility in the types of studies you can conduct.
CUSTOMER EXPERIENCE
NPS – Net Promoter Score
CES – Customer effort score
CSAT – Customer satisfaction
Churn rate
Retention rate
CLV – Customer lifetime value
Customer analysis
Event feedback
PRODUCTS AND BRANDING
Market sizing and segmentation
Competitive analysis
Product positioning
Brand awareness and preferences
Conusmer behavior
Pricing research
Demand forecasting
Decision-making process
Naming research
Ad testing
Social media and online reputation
EMPLOYEE EXPERIENCE
Employee engagement
Employee satiscafction
Feedback management
---
Complete CATI/CAPI/CAWI support
Warp It offers complete support for your data collection process, including agent management, time tracking, and call center optimization options, such as predictive dialer or random digit dialing (RDD).
Data Quality
Warp It has a bot that automates data quality management by filtering out those surveys that AI recognizes as illegitimate ones.
Open Question Categorization
Open question management lets you group open questions, so they become valuable variables when building insights for your clients.
Quotas Management
Easily set automated quotas for certain question or demographics allow you to only collect the data you really need to fit into your project.
---
Your Panelists Engaged
Warp It's panel management turns the panel into an engaging incentive program.
---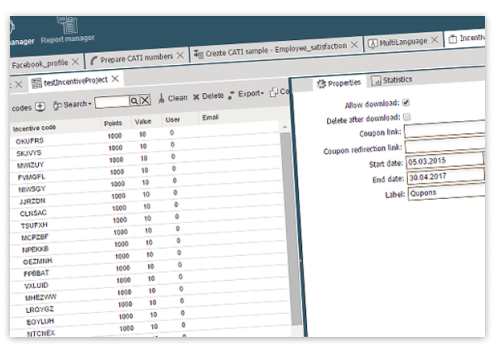 Advanced Panel Management
With extensive experience in incentive program design, we created a panel management module with automated modelling of loyalty point redemption to keep your rewards' perceived values high and your budgets safe.
Panel management module with incentive program design options as well as an overview of all the panelists broken down by groups to the individual level.
Automated invites and surveys distribution to the web panel members.
White-labelled member portal with reward shop as a website and mobile app.
---
Fun for Your Panelist.
Valuable Insights for You.
Member Portal
Maybe the most exciting part of the panel management feature is a ready-to-use members' portal with all the features panelist needs at his fingertips.
Surveys and Points Engine
Surveys are automatically distributed to the panelists' portal or mobile app matching the sampling criteria. This means that incentive points are automatically awarded to the respondents.
Reward Shop
We provide both the shop and the rewards themselves. Digital or physical ones. This approach boosts the perceived value of the items offered, and it keeps panelists motivated and your financial models sustainable.
THE PANELISTS' PORTAL AND MOBILE APP
White-labelled and Customizable
We understand the value of your brand's appearance. That's why we made the panelists' web portal and mobile app fully customizable. Need to add your logo? A couple of easy clicks. Need to add your tagline, visuals, or color scheme? Another couple of easy clicks, too.
---
Insights Made Visual
No data visualization skills needed. Warp It has it all there.
---
Advanced Data Visualization
Designed by our team of data scientists and graphic designers Warp It's dashboards and other forms of data visualizations are designed to empower your business decisions.
Interactive Dashboards
The different interactive dashboard widgets with advanced data visualizations let you monitor your data live, while filtering options give you the tools to segment results with a few quick clicks.
Shareable Widgets
Warp It allows you to link your entire dashboard or individual widgets with your clients or other stakeholders via email, text message, chat client, or social media platform.
Multiple Projects Comparison
Advanced filtering options provide a comparison of how the same metrics are working in different projects simultaneously.
Get the Most from Your Warp It
Warp It is an open platform allowing you to integrate it with various external sources or software your business might be already using. Existing integrations already include some of the industry's most prominent names.
---
HOW CAN WE HELP?
CONTACT OUR CONSULTANT